Warren Court (Birkdale Place)
The Birkdale Place development is 10 beautifully constructed and finished homes in a highly desirable area of Southport.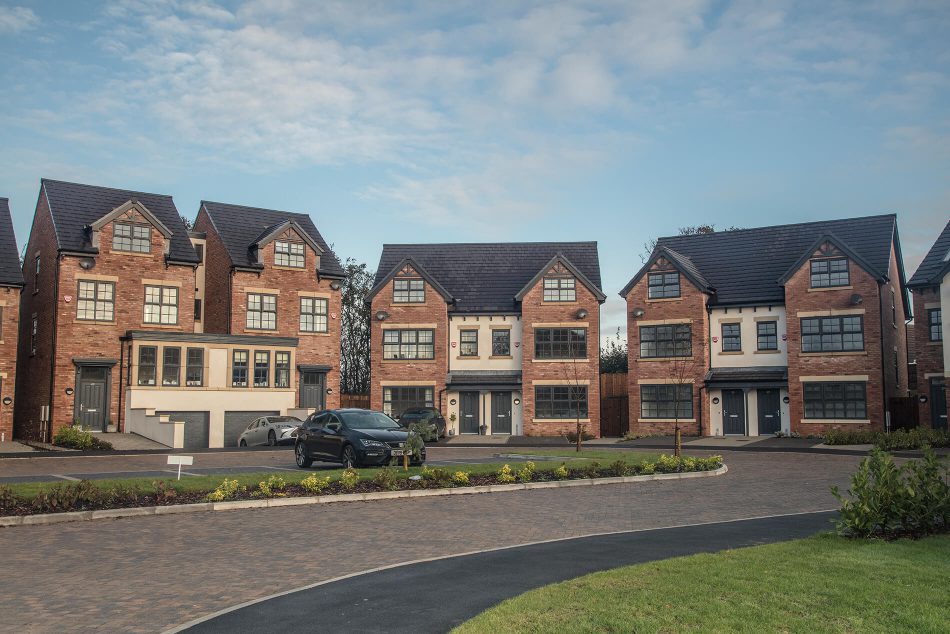 Sovini Construction were approached by LPC Living to construct 10 new semi-detached town homes in Birkdale, Southport with integral garages to some of the units and arranged in an arc formation. We were tasked with constructing three different types of homes as part of the development – Unit A, B, C.
Unit Type B are the smallest of the units and whilst three stories, the top storey is contained within the roof space. The plan has been arranged so that a Type B unit is at each end of the arc.
Unit Type A includes a half basement integral garage which raises the lounge up above ground level. The practical purpose is that in allows for additional floor space without substantially increasing the overall mass. We were instructed to create Type A units with the intention to function as a pair of linked detached properties, linked via garages and the projecting bays of lounges.
We were assigned to create Type C units as a more conventional pair of semi-detached houses. The brief insisted on centrally located doors and twin pike arrangement which reflected the double fronted arrangement of the Westcliffe Road Villas. Providing a mix of properties, whilst retaining a sense of coherence across the development has been an integral part in our plan. We have achieved this by ensuring each property has a central gable feature with the front doors to either side.
Our main goal was to provide LPC Living with unique luxury four-bedroom homes, located off Westcliffe Road in Birkdale, Lancashire. We set out targets before we started on site which we were determined to achieve:
Zero accidents on site
High KPI score in excess of 90%
Best value
Excellent customer relationships
Local employment
Added social value
Quality install standards
We achieved all of our goals on this project, with great effort from our team which included:
Project Manager – John Davies
Site Manager – James Brown