George Drive
One Vision Housing's popular George Drive development is located in Ainsdale, Southport. The 18 unit affordable rent development has come into fruition to support the significant local housing demand.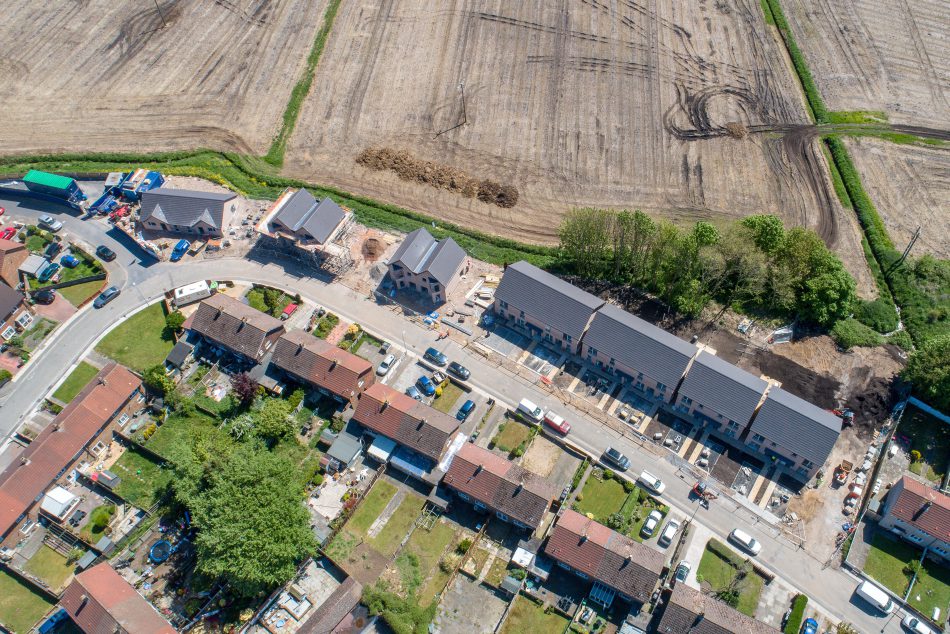 £500,000
One Vision Housing
Sovini Construction were contracting by One Vision Housing to build 2 bungalows, 8 apartments, 4 two bedroom homes and 4 three bedroom properties as part of the wider regeneration programme across Ainsdale, Southport.
In the planning stages of the development it was agreed that a 6m ecological easement was to be implemented from the nearby Sandy Brook which runs along the rear of the development. The stipulation follows reports of a presence of local wildlife. Additionally, an unmarked highways-owned drain was also found to the east of the site which required a 6m easement. A site redesign was carried out to ensure the preservation of local wildlife and to adhere to housing policy; the redesign unfortunately reduced the capacity of the scheme which was originally set at 21 units to 18.
Despite a decrease in units and a direct impact on viability combined with resistance from local residents the development resulted in much more ecological due diligence. During the planning process Sovini Construction and One Vision Housing adopted a proactive communication approach to inform and update the local community of the plans, build and overall development impact.
These in-demand properties were developed using contemporary and eco-friendly construction methods. The 18 homes have enhanced the quality of the local street scene through the sympathetic landscaping plans; this has enabled the community to preserve the character of the surrounding areas. Sovini Construction worked closely with John McCall Architects on the traditional design of the properties to create the desired look.
The development also boasts distinguished feature brick work which complements the development's semi-rural surroundings. Sovini Construction introduced Gabion Baskets to support and protect structures. The Gabion Baskets also complement the developments idyllic setting.