Victoria Road
Sovini Homes approached Sovini Construction to construct four luxury detached homes on the former RAFA Club site on Victoria Road in Formby.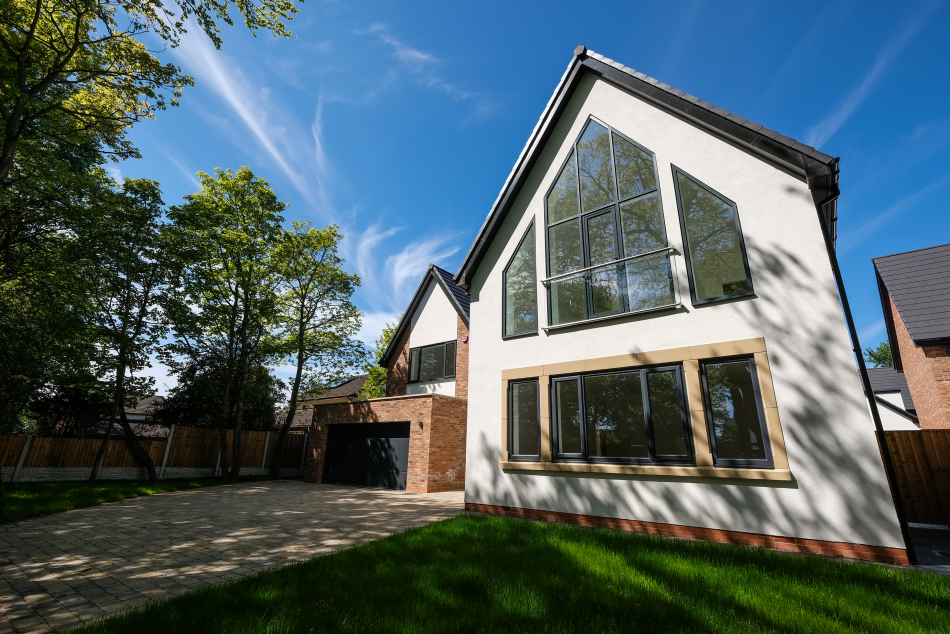 Sovini Construction worked closely with Sovini Homes to carefully construct the four luxury properties in one of the region's most prime property locations.
The properties were built using quality materials within safe working environments and created a number of local job opportunities during the building process.
By avoiding strictly rectangular floor plans the buildings respond to the various interface issues presented by the site. Additionally, the stepping of the plans meant the buildings present differing facets of their architecture depending on where they are viewed from.
Feature windows were introduced projecting into the street-facing gable, providing vertical emphasis and interest to the street elevations and naturally lighting full height volumes to the master bedrooms. The gable eaves project forward off the brick facade casting shadows and further modelling the elevation.
The four properties were all developed and delivered on time and to budget.
We were offered a clear site to build the luxury homes on and carried out the following works:
Built foundations and superstructure
Installation of services
Internal plastering and finishing works
Installation of bathrooms and kitchens
Full decoration and finishes
External works including driveways and garden landscaping