Making a difference to our
clients

and

communities

The Sovini Group's growing commercial activities complement and support our social and not-for-profit businesses. Our profits are reinvested to build new homes, improve service delivery and support the communities who remain central to our business.

We presently own, manage and maintain in excess of 13,600 homes, rising annually through an active development programme. Based in the North West, but expanding our reach across the UK, and employing over 850 staff, The Sovini Group is a key contributor to the social and economic development and future growth of the region.

It is a virtuous circle.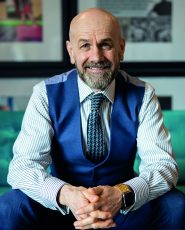 It makes me incredibly proud that we have been recognised as one of the best employers in the UK every year, for the past 10 years. As we adapt to a more agile way of working, catalysed by the pandemic, I am committed to ensuring our culture can thrive, that we continue to attract talent, and that The Sovini Group maintains its status as the Best Place to Work.