Capricorn Way
The 28-plot development, including 21 houses and 7 bungalows are all on an affordable rent scheme and well-designed with sustainability and accessibility at the core.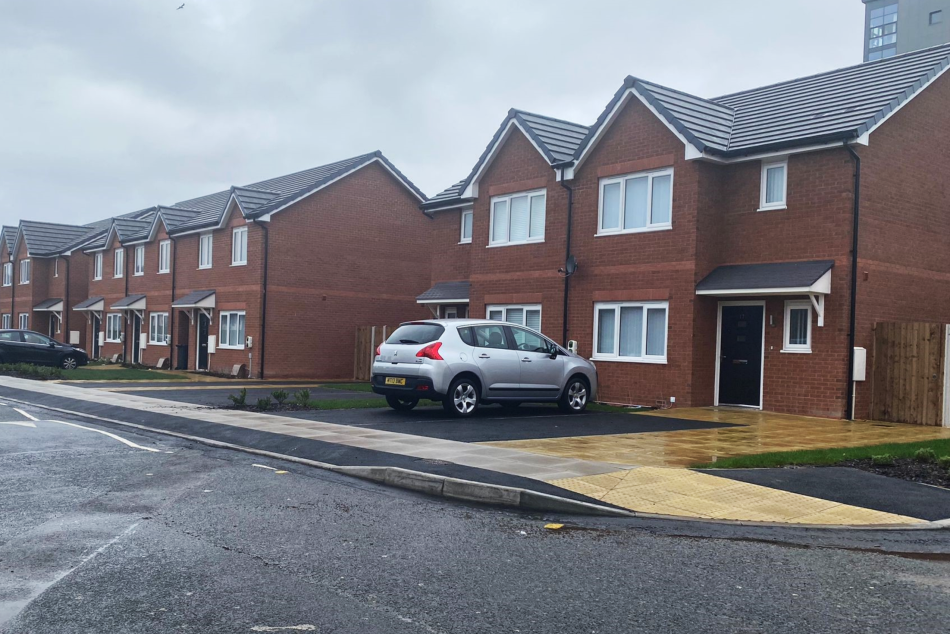 £3,600,000
One Vision Housing
 As part of The Sovini Group's development framework to deliver over 1,000 good quality, affordable new build homes within the next five years, the 28-plot scheme was approved following a highly collaborative approach to the consultation and design. The development seeks to create opportunities and change lives for its residents through affordable quality rental homes and thriving, inclusive communities.
Through a unified approach both the Local Planning Authority and clients One Vision Housing favoured a traditional vernacular which reflected community and accessibility principles. Working to understand and incorporate these needs was key in greatly contributing to the regeneration of the area.
As a principal partner in the continuing regeneration of the Bootle area it was critical to Sovini Construction to transform a once problematic area of fly tipping and a run-down tower block with no safe pedestrian footpaths to an area of quality homes and safe infrastructure much to the appreciation of the local community. Streams of trees and shrub planting now define pedestrian routes through the development, whilst footpaths are surfaced to complement the landscaping. In addition, garage and driveway parking spaces eliminate the need for footpath and road parking, easing congestion.
Sovini Construction is a partner of The Sovini Group which collaboratively is committed to reducing its environmental impact and strives towards net zero carbon emissions. In line with this approach the construction of Capricorn Way involved maximising the performance of components and materials selected during construction, aiming to reduce energy consumption through thermal efficiency and running costs. The new build rental homes feature environmentally efficient specifications- from low carbon heating and sustainable draining systems to smart meters, timber frames and charging points for electric vehicles.
The regeneration initiative is not just about housing. It aims to improve the quality of the general environment, including recreational and community facilities that have previously suffered from under investment.
The commitment to creating lasting legacies in the communities it serves is unmatched. From creating employment opportunities to delivering extensive Corporate Social Responsibility (CSR) initiatives. A large proportion of the workforce during construction were skilled professionals from the local area, creating learning and development opportunities through apprenticeship programmes.