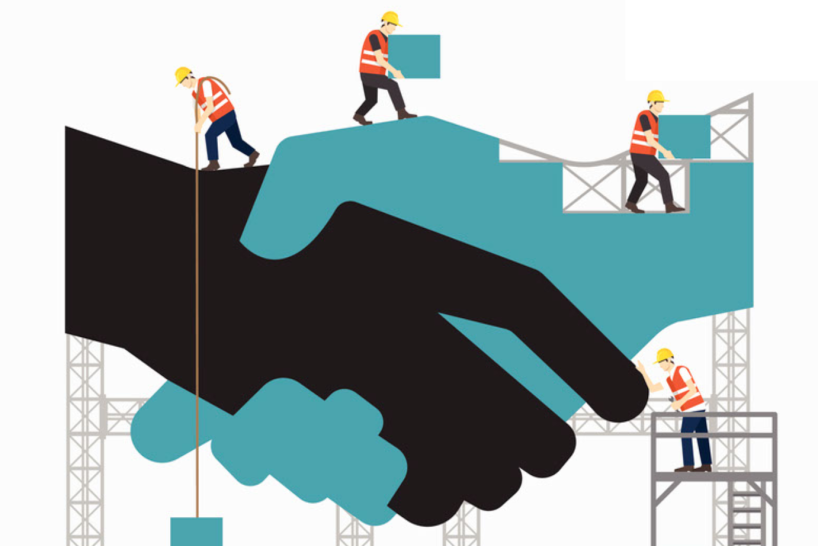 Local man, John Hale has consistently excelled in his role at Teal Scaffold progressing from Apprentice to Warehouse Operative.
John's Sovini journey began in 2019 when he started his Apprenticeship Programme with Teal. Through hard work and determination John achieved a distinction in his Level 2 Supply Chain Operative NVQ (National Vocation Qualification).
During the completion of the award-winning programme, John expanded his knowledge in warehouse practices and processes, using equipment, machinery, and vehicles. As well as gaining on the job experience of exemplary health and safety practices, procedures, and regulation within a warehouse environment.
The accolades didn't stop there for John. Despite the high level of calibre amongst The Sovini Group's Apprentices, John went on to receive two recognition awards: The Sovini Group's Apprentice of the Year for E-Leaning and Apprentice of the Year for being a Key Contributor to the organisation.
John remarks:
"The Apprenticeship training I received from the Teal team was 'second to none'. The lads at Teal tailored the programme to what worked for me. The delivery from highly qualified and technically competent training advisors was 'ace'. I was lucky enough to receive a blended programme with a combination of on-the-job tuition plus off the job master classes, workshops, e-learning and professional discussion".
He adds:
"I am extremely thankful for the warm welcome I received from the start. A huge thanks to the entire team who individually took time to expand my knowledge base. I am honoured to receive this recognition and look forward to a successful career with Teal Scaffold".
Since the completion of John's Apprenticeship, he has gone from strength to strength. Since qualifying he progressed to Warehouse Operative and has completed additional training in forklift truck operation, emergency fire marshal preparation, as well as completing a highly commended PASMA (Prefabricated Access Suppliers and Manufacturers Association) course. All of which, he has completed with excellence.
John's Supervisor, Teal's Stock and Quality Control Manager, Kevin Williams shares:
"On a day-to-day basis John's work is second to none. The commitment he has displayed is unparallel. His role at Teal is often based outside on the yard and no matter the weather John is the first on the yard and last to finish. He doesn't stop, no matter what. He truly is an asset to the team and I, personally would be lost without him".
Health and Safety Officer, Mark Howard adds:
"I've seen first-hand John's work within the yard and warehouse at Teals base, I have also witnessed a sample of his scaffolding work on a PASMA Tower. The tower is precisely designed by bespoke calculation, ensuring it has adequate strength, rigidity, and stability while it is erected, used and dismantled. I am confident that John applies effective health and safety precautions to all of his work. I would like to commend John and the rest of the Teal team on their exemplary health and safety measures".
Dan McGregor, Operations Director said:
"John's contribution, like the rest of team is paramount. Our company is only as extraordinary as our people. People are what matter most in business and that is why at Teal Scaffold we have created a culture of recognition. As we achieve year on year growth it's the team members like John that we have to thank for the success".
Being part of The Sovini Group, we are the UK'S Best Place to Work for 2021. We have an ethos to create opportunities and change lives. If you would like to read more about our award-winning apprenticeship programmes, please visit- https://sovini.co.uk/careers/careers-your-sovini-career-ladder/