Are you ready to take your first step to Sovini?
At The Sovini Group, we don't just provide a job, we provide meaningful employment and career opportunities, with our colleagues having access to first-class training programmes.
Here is how we invest in careers:
Annual appraisal scheme
Workplace coaching
Access to professional qualification courses
24-7 e-learning short courses
Management workshops
In-house training
---
Apprenticeship Programme
Earn, learn and make a difference with an apprenticeship at The Sovini Group. Our apprenticeships offer routes into many careers, from HR and marketing to electrical and plumbing. Our quality programme is delivered through a mix of on-the-job training and classroom learning.
At present the Group is supporting over 60 ambitious and forward-thinking apprentices into meaningful careers across a range of industry sectors.
Our People & Learning Team have helped hundreds of people into apprenticeships and provide support every step of the way. We go above and beyond, providing each apprentice with a bespoke learning programme to ensure they receive the maximum training and qualifications.
Follow us on social media to be the first to hear about our exciting apprenticeship opportunities.
Unleash the Beast
Our workplace coaching programme encourages colleagues to embrace the current coaching opportunities available. We inspire employees to equip themselves with the tools, knowledge and opportunities available through our workplace coaching programme, Unleash the Beast.
Dedicated and trained coaches guide employees every step of the way throughout their coaching journey. In addition, Director of People and Learning, Kerry Beirne and CEO, Roy Williams are unleashing their full potential too, as they study towards their Level 7 Diploma in Executive Coaching.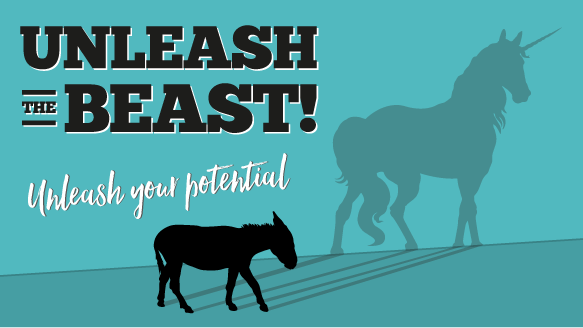 What is unleashed:
Problem solving

Empowerment

Confidence

Positive mindset

Performance

Motivation