Thackeray and Galsworthy Gardens
A proud member of The Sovini Group, Sovini Construction has successfully completed its extensive refurbishment project at Thackeray and Galsworthy Gardens, consisting of 30 homes.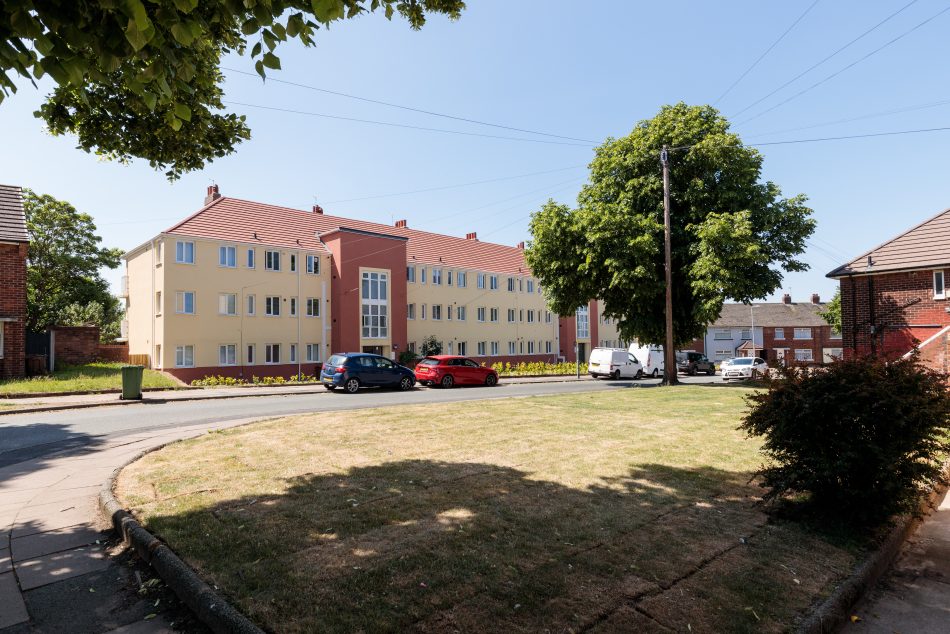 £4,400,000
One Vision Housing
Following the initial instruction, Sovini Construction commenced work on site in October 2021 and successfully completed in May 2023. The project saw a complete decarbonisation of the properties through refurbishment of the roofing, windows and doors, external wall insulation, structural works and balcony redesign and placement.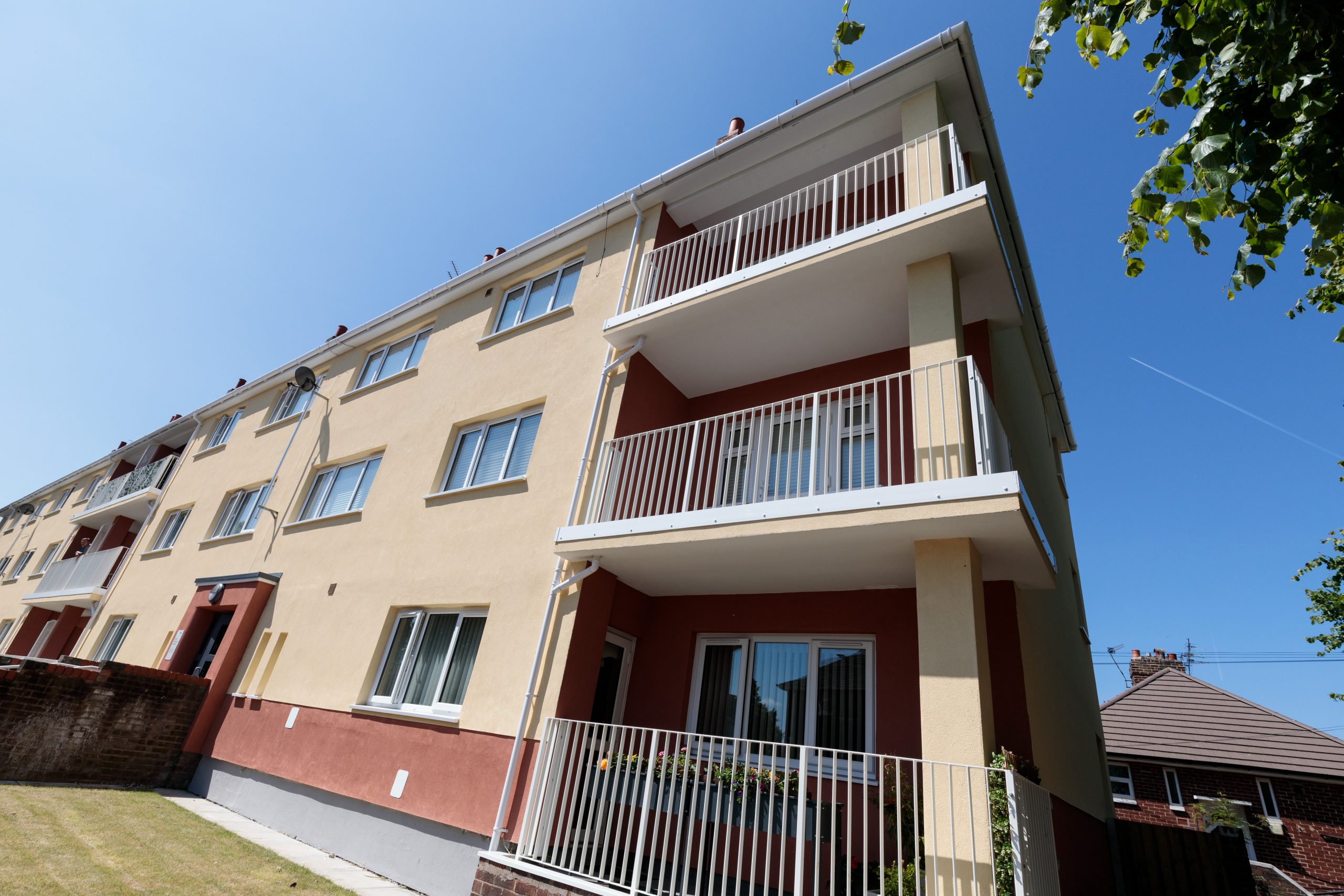 Renovation costs totaled £4.4m, with a Green Homes Grant of £160k received in contribution to the project. In line with the Groups Net Zero Carbon pledge, all works were designed and implemented with a vision of improving energy efficiency throughout the building fabric and the internal environment.
To achieve the decarbonisation of the properties, improvements were made to the thermal envelope to reduce the amount of heat lost through the walls. The building used non-combustible insulation which has been fitted to all external walls with a silicone render finish.
In addition to this, a full replacement of windows with new double glazed uPVC units and external doors leading to all balconys was completed to further improve the properties energy efficiency.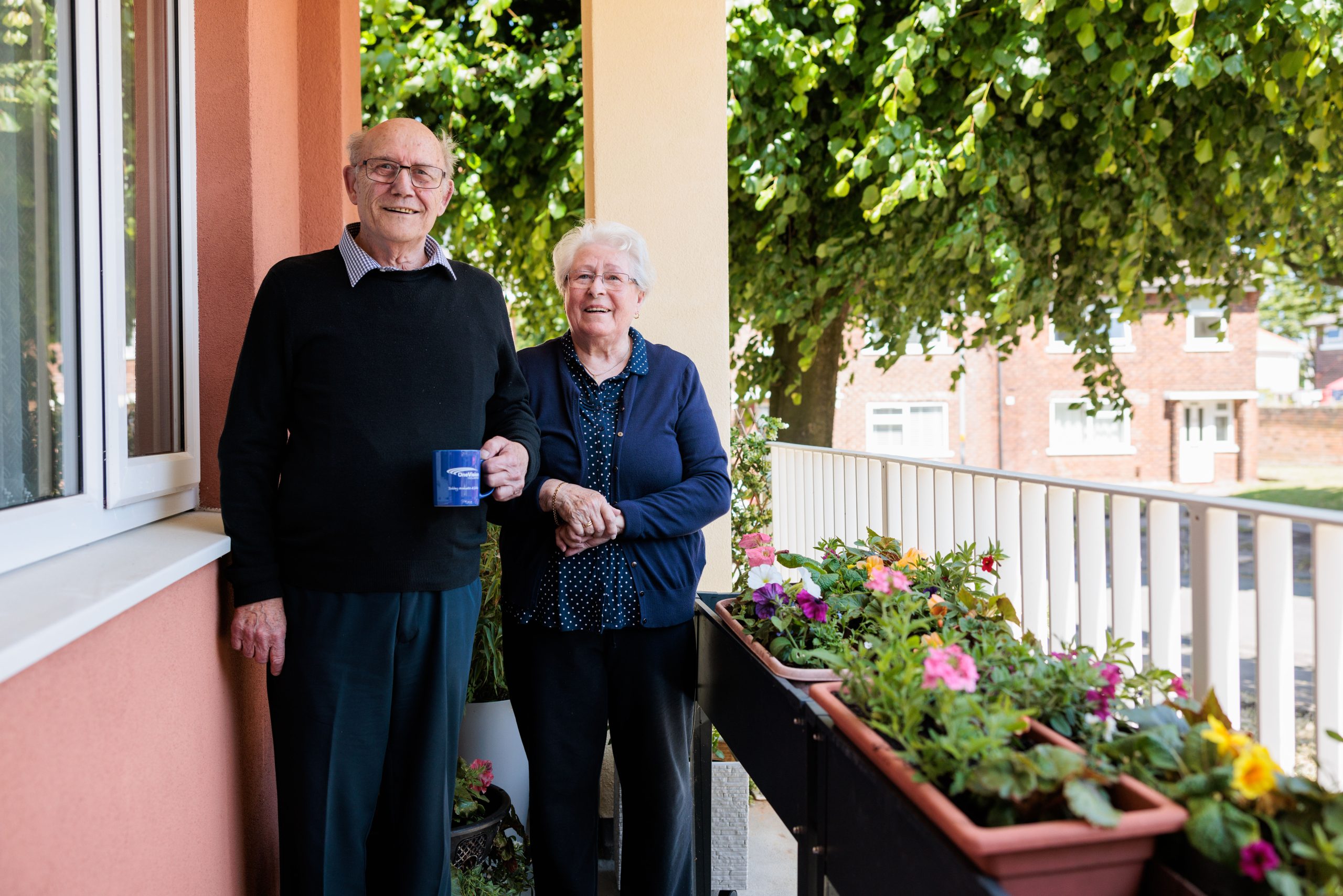 Structural improvements also added to improving each homes insulation including the replacement concrete roof tiles, including timber batten and underfelt and all rainwater goods. Furthermore, cavity wall tie replacement, as well as structural and concrete repairs were carried out. A total removal of existing concrete balcony walls and balustrades was also instructed due to structural instability. This was then replaced with powder coated metal railings and infill panel.
All factors above contributed to the delivery target of delivering a carbon tonnage saving of 33 Tonne per annum.