Oxford House Retrofit
This is an on-going project.
Oxford House is an ambitious project to retrofit this Bootle-based high rise, owned by local housing association One Vision Housing.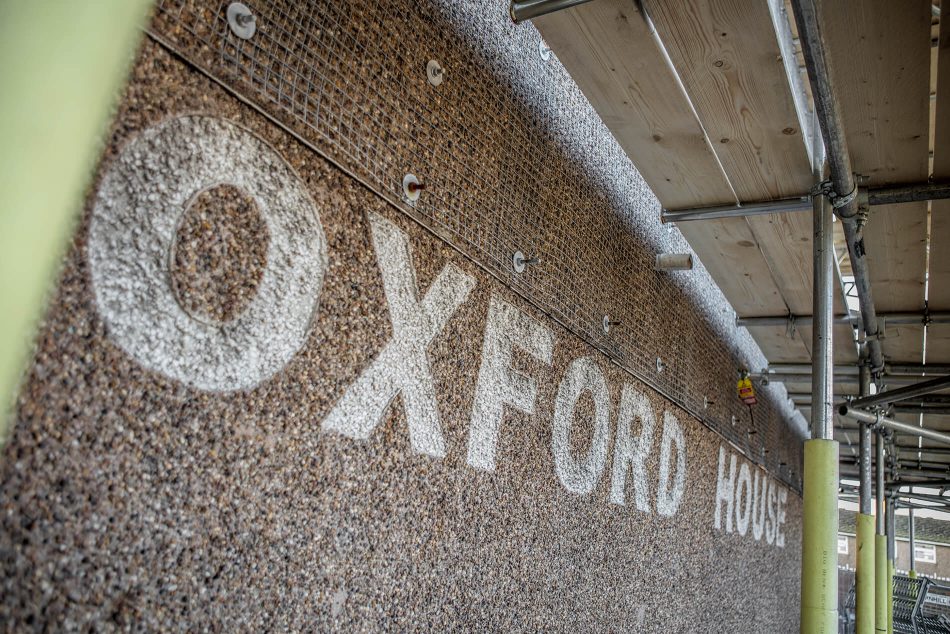 The Retrofit for the Future programme explored how existing homes can be improved to use less energy, cut carbon emissions and save costs.
This extensive refurbishment at Oxford House involved updating and improving the internal environment of people's homes.   This included:
The installation of new, more controllable heating and ventilation systems.
The improvement of the thermal envelope of the building by installing external wall insulation, better performing windows, a new insulated roof and improved flat entrance doors.
A new render system giving it a more modern and aesthetically pleasing look.
We engaged the services of LJMU to carry out continuous monitoring of the energy demand before, during, and post construction works. Additionally, AA projects engaged with the residents to manage a behavioural change in energy use including how best to use the new heating and ventilation controls, ultimately improving their internal environment, reduce their energy demand and lower our carbon footprint.
These improvement works form part of Sefton Council's RetroFIT for the FUTURE project. Funding provided by England European Regional Development Fund (ERDF) has enabled the scheme to deliver improved thermal efficiency, reduce carbon emissions, reduce fuel poverty and improve the aesthetic look of the homes that are benefiting from the project.