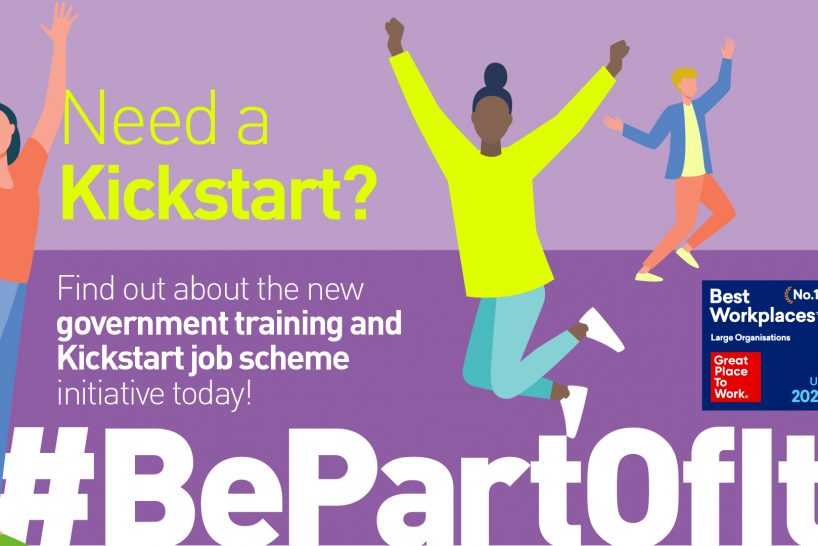 UK's Best Place to Work The Sovini Group, is joining a national scheme to help young people into employment.
The Group is proud to be backing Kickstart; a Government scheme aimed at those aged 16 to 24, who are at risk of falling into long-term unemployment and currently in receipt of Universal Credit. 
The pioneering programme provides young people with a six month paid job, which enables budding employees with an opportunity to build the skill-set, knowledge and confidence required to pursue an exciting and fulfilling career.

The scheme which was outlined by the Chancellor, is set to provide thousands of young people with meaningful employment opportunities across the UK.
The Group is delighted to be supporting the national scheme with 11 employment opportunities now available.

This month the Group has launched new opportunities as part of the programme, with roles in administration to warehouse logistics.
Kerry Beirne, Director of People and Learning said:
"The Kickstart scheme is just one initiative the Group has introduced and adopted to create opportunities and change lives; our Group ethos. The Kickstart scheme compliments our efforts within the communities we work in, to support young people into employment.

We're thrilled to be offering a wide range of career opportunities which will provide a unique pathway for young people into a variety of roles, sectors and industries."
To be eligible for this role, you must be aged 16-24 years old, and on Universal Credit with nil earnings.
Before applying via our website here, please contact your JCP Work Coach and asked to be referred for this role by quoting the company name.
This vacancy is working 25 hours per week, Monday – Friday with the hours to be agreed.
Vacancies close Monday 28th June 2021.