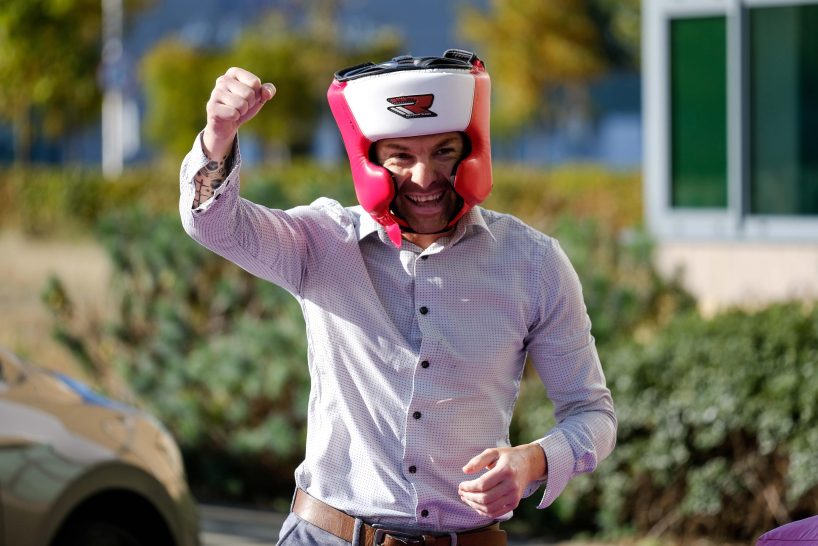 We are delighted to announce that we have maintained our Investors in People Platinum (IIP) status for the third time in a row, an accolade that highlights our dedication and commitment towards our employees.
We proudly provide investment and support to the communities in which we operate, managing and maintaining over 14,000 homes and employing over 800 staff.
Investors in People assess corporations across 66 countries, and for every 50,000 organisations assessed, only a few achieve Platinum status, the highest level awarded by the workplace accreditation company.
The accolade means that both employees and leaders are dedicated to continuous improvement when it comes to workplace culture, specifically in relation to engagement, communication, work practices and organisational culture. These are areas that the Group invest heavily in, supporting our mission of creating opportunities and changing lives.
Investors in People also recognised our commitment to employee health and wellbeing with a gold award for "We Invest in Wellbeing," highlighting our commitment to raising the bar when it comes to people management practices.
Assessors were extremely impressed, with IIP stating "staff across the business continue to have an extremely strong alignment to the Group's core mission" and "The Group has created a culture of openness, trust and empowerment."
The Sovini Group's, Chief People and Communications Officer, Kerry Beirne, said: "We are immensely proud to have maintained our IIP Platinum status for another year. This accreditation shows what all of us at The Sovini Group knows to be true – our people are at the centre of everything we do, they are our greatest asset, and we would not have achieved such success without them."
To find out more about The Sovini Group's unique company culture, please visit here.