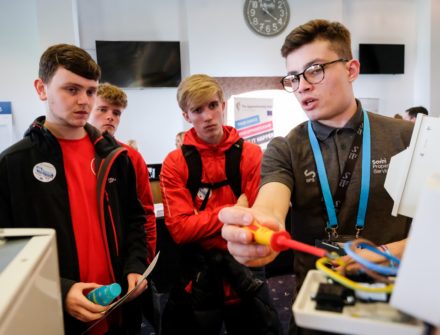 Elevate, The Education Business Partnership (EBP), recently recognised The Sovini Group as an Elevate EBP Gold Standard Patron for their valued work as a Corporate Sponsor.
Elevate EBP work to successfully prepare and inspire young people for the fast-changing world of work by creating aspirational experiences with local businesses.
This recognition acknowledges partnership working between The Sovini Group and Elevate EBP to inspire and prepare the workforce of tomorrow, giving young people invaluable life skills and meaningful encounters with The Sovini Group as a potential employer.
Chloe Ellison, Head of Organisational Development for The Sovini Group, said:
"We are honoured to be recognised by Elevate EBP as a Corporate Sponsor, and hope to continue to deliver quality career support to young people from the Liverpool City Region. We look forward to growing our partnership with Elevate EBP and in return, strengthening our team with expertise knowledge and dedication."
The Sovini Group continually work to raise aspirations, provide career guidance, and prepare young adults for their future working lives.