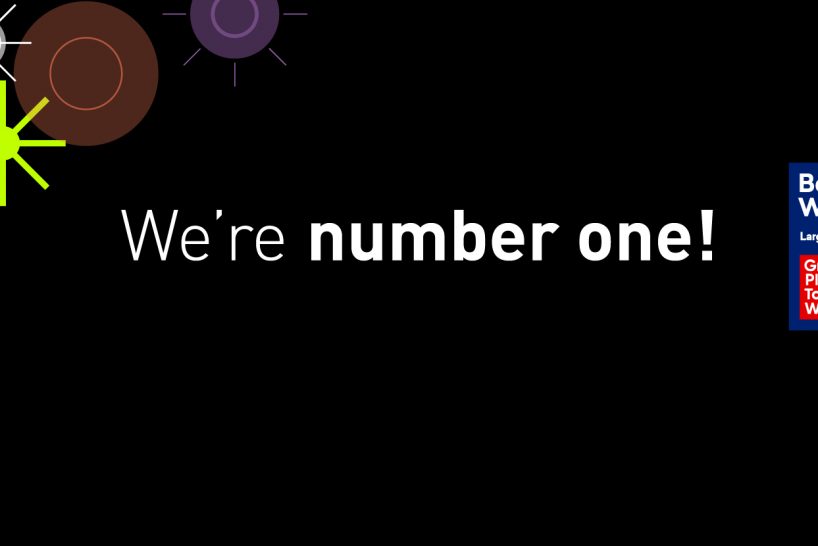 The Sovini Group is celebrating after being awarded the prestigious title of the number one Best Workplace™ 2020 (Large Category).
This is the third time we have been named the UK's Best Workplace™ with One Vision Housing, part of The Sovini Group leading the way in 2014 before the Group's second win in 2018.
The Group was established in 2011 and has significantly increased its workforce over the period, currently employing over 750 people including 50 apprentices.
Roy Williams, CEO of The Sovini Group says, "We are delighted to be awarded the number one place for large organisations in the UK's Best Workplaces™ again for 2020. To achieve this prestigious accolade once is a great achievement but to be awarded it again is something we are incredibly proud of and is testament to the hard work of all our employees. The level of commitment and dedication shown by our staff is what makes The Sovini Group such a great place to work."
Ben Gautrey, Great Place to Work UK Managing Director, said "The Sovini Group has received recognition as a No. 1 Best Workplace™ twice in the past four years and has been recognised within the top 5 of its category for each of those years. This underlines the enormous commitment and value the organisation places in its people and organisational culture and is a testament to how important and vital the employee experience is in maintaining organisational objectives. The Sovini Group is a shining example where high levels of employee trust are continuously reported and cultivated. Very few organisations can boast that they have been a top 5 recognised Best Workplace four years consecutively and the fact that The Sovini Group has managed to do so is incredibly impressive and an inspiration for others within its sector and across the country.