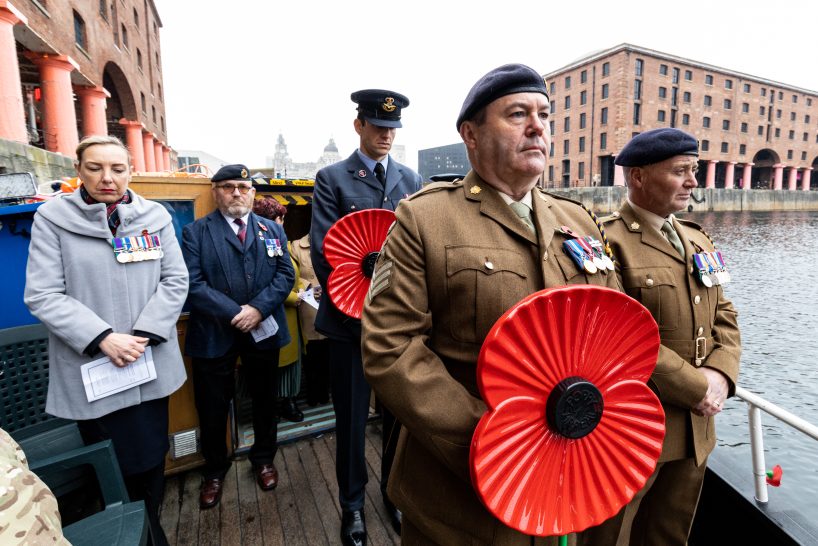 We were proud to welcome members of the Armed Forces community on board the Pride of Sefton earlier today to commemorate 100 years of Remembrance.
Working in partnership with the Royal British Legion, Floating Grace, Veterans HQ and Veterans in Sefton, guests sailed to Salthouse Dock, where a quayside service was held.
The service, which was attended by Deputy Lord Mayor, Councillor Roy Gladden, included readings from veteran Peter Collins, who is now Branch Supervisor for our Group member Sovini Trade Supplies. A full pipe band was in attendance at the ceremony, which saw guests observe a two-minute silence before the lament (wreath laying).
As recipients of the Covenant Gold Award, The Sovini Group is committed to supporting those who make huge sacrifices on our behalf, ensuring they receive the recognition and support the deserve.