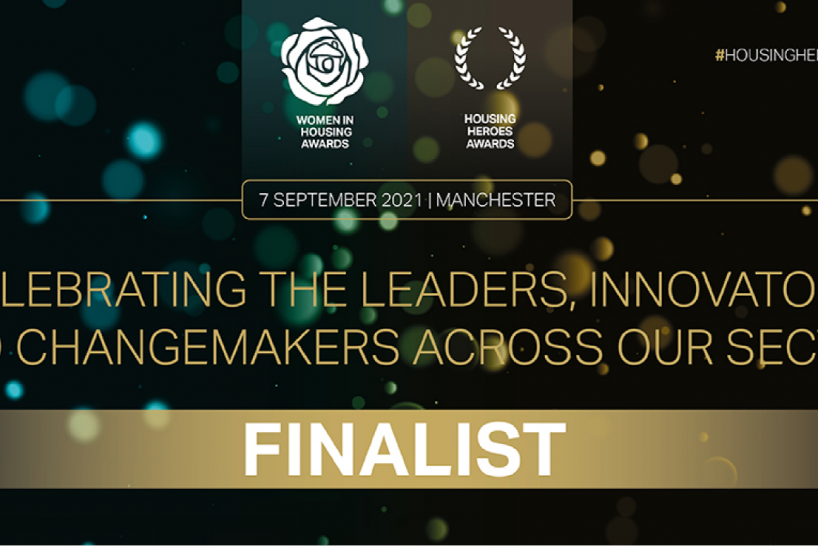 We're delighted to announce The Sovini Group has been shortlisted for 'Employer of the year' at this year's Housing Heroes Awards 2021.
The Housing Heroes Awards celebrates the leaders, innovators and change makers across the sector, shining a light on the incredible work carried out by teams and individuals in the past 12 months.
Taking place alongside the Housing Heroes Awards is the Women In Housing Awards which celebrates the outstanding work by women in the housing sector, and by being shortlisted for the award The Sovini Group has demonstrated it's clear strategy of equality and inclusivity. The honour of being shortlisted comes just one month after the Group was named Best Place to Work for Women for the 4th consecutive year. Great Place to Work® has ranked the Group in pole position every year since the award's inception in 2018.
Kerry Beirne, Director of People and Learning at The Sovini Group said;
"We pride ourselves on our inclusivity, with equality at the heart of our award winning culture. In spite of the unprecedented challenges of the pandemic, our employees across the Group have remained resilient and continued to deliver exceptional results."
Additionally, Group members One Vision Housing (OVH), have also had their Sales team shortlisted for the 'Sales, Communications and Marketing team of the year' award.
Customers are at the heart of everything OVH do, and their Sales team has continued to adapt working practices, during a time of unprecedented change, to ensure customers are supported and well-informed throughout the home-buying process.
Whilst some housing associations may have suspended their sales offering during the first lockdown, OVH decided to approach the situation differently. They evaluated each step of the customer journey to find out how we could adapt our processes so that our customers were not put under any additional pressure or stress during what was already a difficult time.
We look forward to attending the Housing Heroes and Women In Housing Awards 7th September in Manchester with over 800 guests from across the UK.
We want to express our sincere thanks to teams across the Group for continuing to help us carry out our ethos to 'create opportunities and change lives'.