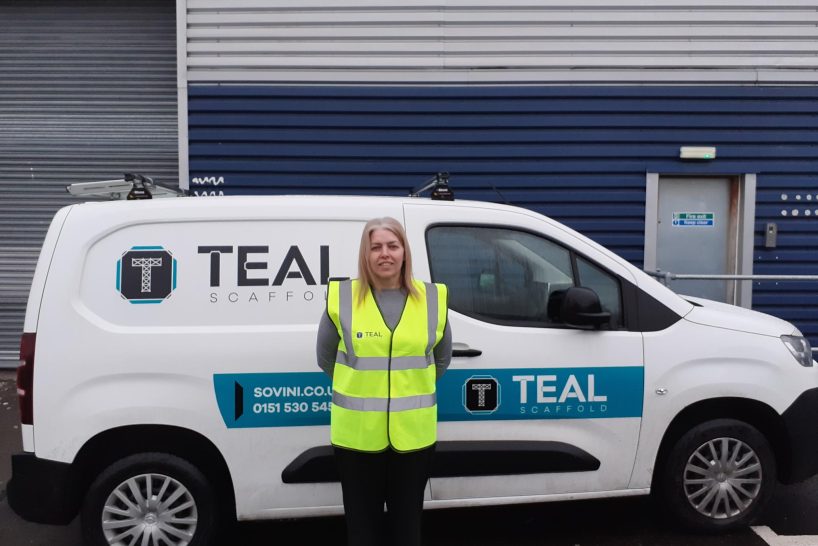 To mark International Women's Day, we sat down with Teal Scaffold colleague, Clare Seddon. Clare oversees the administrative duties at Teal and is described as 'a critical member of the team' and a 'pillar of the company'. As Clare works in a predominantly male industry, we have taken this opportunity to talk to Clare about what equality of genders means to her.
Why do you think it's important to celebrate International Women's Day?
International Women's Day is for women and men – everyone at Teal, regardless of gender is welcome. The day is about gender equality, and in order to achieve that we must elevate women. The day highlights the valuable and growing role women play in the scaffolding industry. We should celebrate women as people and professionals. I believe that it shouldn't take an awareness day to spark these conversations which I why I actively engage the team to think about this topic throughout the year, in the hope that the world becomes a more equal place for my niece's generation.
How many years have you worked in the construction/scaffolding industry?
I have worked in scaffolding for 2 years and have brought with me 20 years of transferable skills from the construction and training industry. I have always worked in predominantly male teams. However,  as we see more diverse representation in the scaffolding and construction industry, revolutionary change lies in women supporting and mentoring women. As the saying goes, "empowered women empower women".
Why do you think diversity in the workplace is so important?
Diversity is key to creating a balanced team. Take Teal for example, everyone, regardless of gender brings something different to the organisation. That's why I love working with the team. They treat gender diversity with the importance that is deserves. The team is lead by a culture of excellence that does not discriminate between genders. Instead, we define success as skills and good management.
Have you faced any barriers in your career being a woman in the Scaffolding industry? If so, how did you overcome them?
I haven't. I love working in the scaffolding industry as each day is different. I do think I am extremely fortunate to work with a team with a strong culture for diversity. Not forgetting of course, we are part of The Sovini Group- The UK's Best Places to Work for Women 2021!
What advice would you give to other women who want to join the scaffolding industry?
Break free from stereotypes and cultivate awareness about any bias you face. It's imperative to talk about it and when you do, you'll often find your surrounded by supportive colleagues- like me at Teal. I've found a fulfilling career path in scaffolding, and I hope my experience can support in paving the way for other women to do the same.