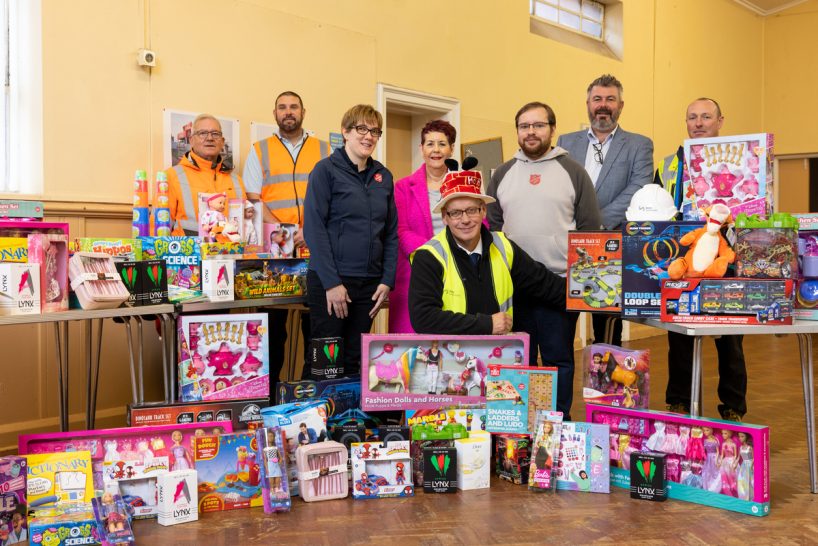 Sovini Construction, part of The Sovini Group has shown their support for The Salvation Army children's Christmas present appeal by donating a sleigh full of toys.
The North West based construction firm, went the extra mile this festive season to ensure £1,000 worth of presents were donated to the children's toy appeal. Sovini Construction, partnered with their sub-contractors and architects to donate new toys and gifts for children who might not otherwise receive a Christmas present. In addition, Smyths toy store in Brombourgh also kindly gifted toys for the donation.
The Salvation Army is a registered charity, which has been fighting against social inequality and transforming lives for over 150 years. They work at the heart of their communities.
The toy donations were dropped at The Grange Baptist Church in Birkenhead where they will be wrapped and distributed to children in the local community.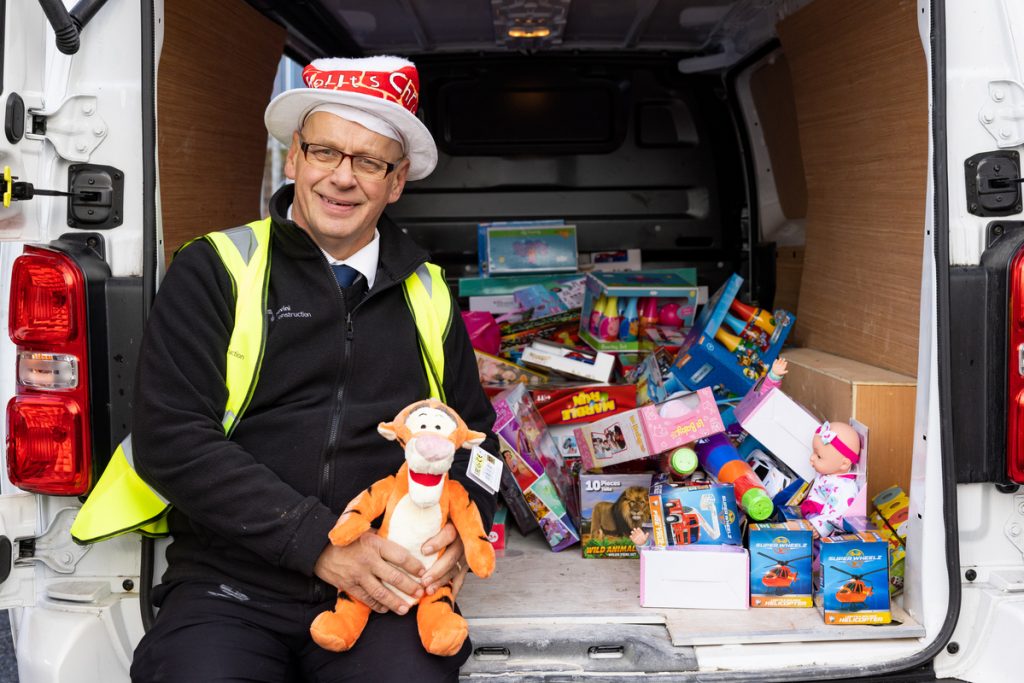 John Davies, New Build Contracts Manager at Sovini Construction, has been working with the local Salvation Army to ensure everything is in place ahead of Christmas.
He said:
"Amongst our portfolio of new build sites Sovini Construction have two sites which are based locally to the The Salvation Army Church. Our Dell site is based on the Wirral in Rock Ferry and Conway Point in Birkenhead. Throughout the year we donate to local food and toy appeals and at Christmas time more than ever we are committed to supporting the communities we work in. That is why we chose to support the Christmas toy appeal as every child deserves a gift this Christmas".
The New Build Contracts Manager added;
"A special thanks to our sub-contractors and architects for generously donating to the Sovini Construction Toy Appeal Fund. Together we hope to make a difference to those most vulnerable in our local communities".
Captain Sian Wood, church leader of The Salvation Army in Rock Ferry said:
"For many, Christmas is a time of joy and celebration but sadly for some it brings added expense and stress. No parent wants their child to go without on Christmas Day and thanks to the wonderful generosity of The Sovini Group, we can make the Christmas of a lot of vulnerable families within our community that little bit brighter, ensuring every child has presents under the Christmas tree on Christmas morning.

"Seeing people, businesses and our local community come together to support us in helping those in need is fantastic and is what the Christmas story inspires us to do. Thanks to all at The Sovini Group for making it possible."
There's still time to donate to your local Salvation Army Toy Bank by following the link: https://www.salvationarmy.org.uk/christmas-present-appeal