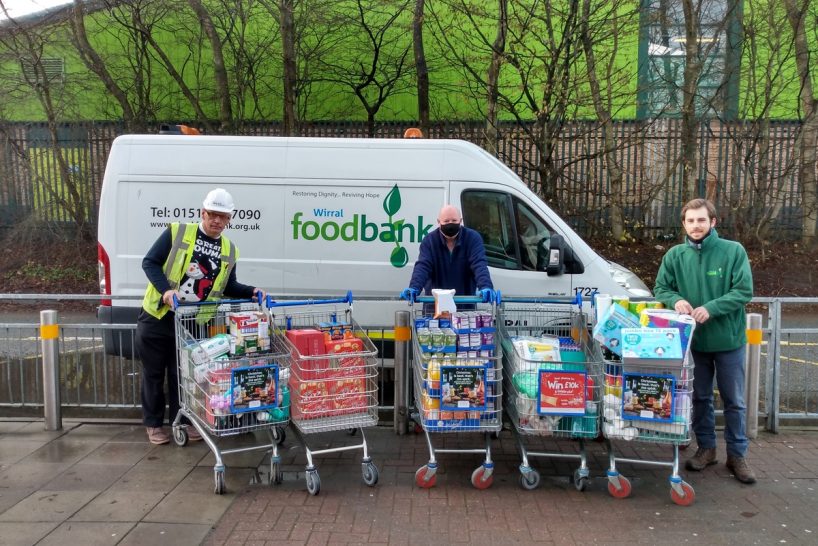 Sovini Construction have embedded The Sovini Group's ethos of success through collaboration into their local CSR initiatives. Sovini Construction have partnered with their sub-contractors to help raise money for local initiatives in the lead up to Christmas.
For the second consecutive year Sovini Construction have donated over £550 to the Wirral Food Bank.
The foodbank, forms part of The Trussell Trust foodbank network. They receive food donations to help provide support to Wirral residents in need. Christmas is often the foodbanks busiest time, and we wanted to support them to ensure they have the supplies to meet the increased need.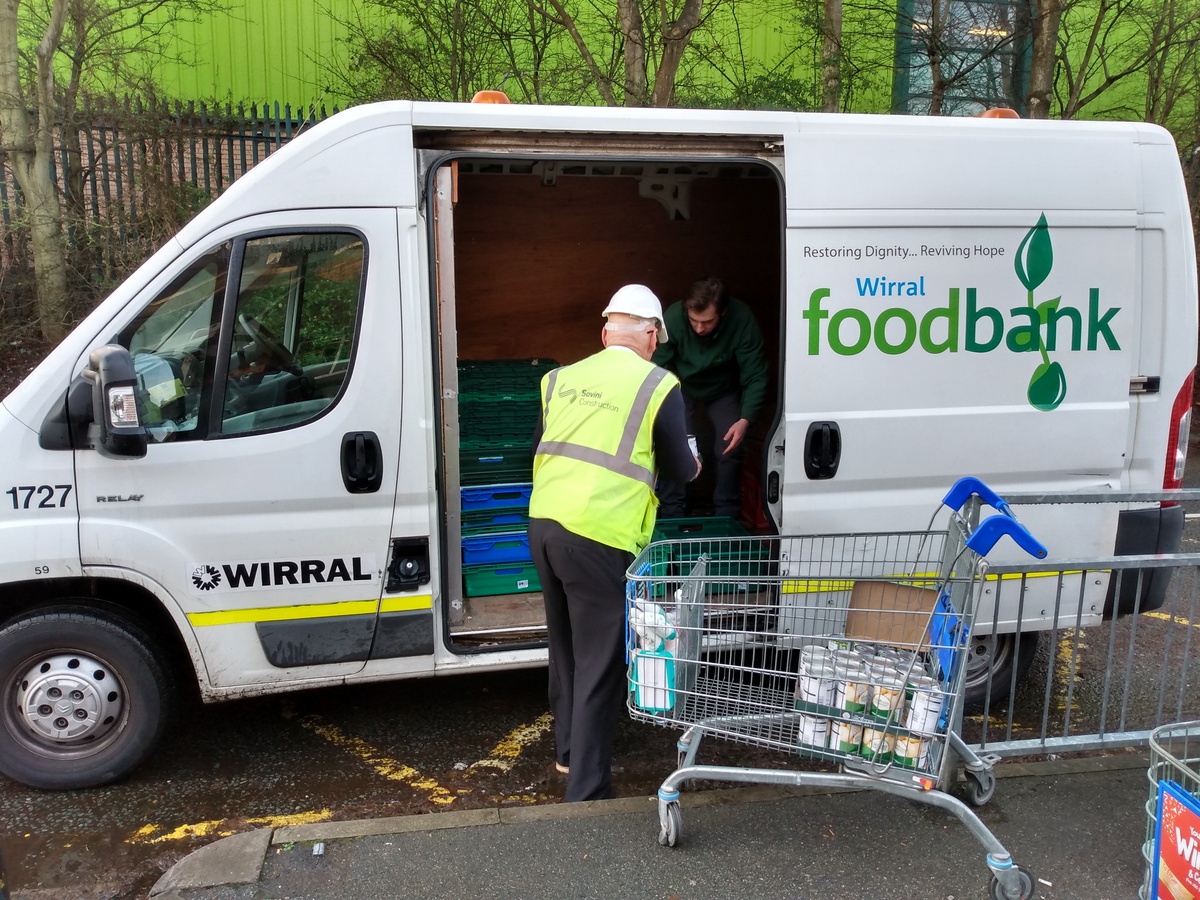 Assistant Site Manager of Sovini Constructions Conway Point and The Dell development said:
"The pandemic has shone a light on how vital the communities that we work in and the people within those communities are to us. As we look ahead to Christmas, we know it is more important that ever that we captured that increased sense of compassion we all felt when the pandemic hit and continue to support people in our local communities who might be struggling this Christmas ".
John Davies, Contracts Manager for Sovini Construction, adds:
"I would like to thank to S&K Brickworks for their extremely generous donations and Debbie Layfield at the Bidston Moss Tesco for working with us in store to get the food we needed for our donations. At Sovini Construction we do more than just build homes, we help create communities, and it's our hope that these donations will help improve the local area by providing support to those who need it most over the Christmas season."
A special thanks to all the organisaitons who got involved and donated generously; Bogans carpets, AHS plastering , CLA architects, Universal scaffolding, MCT joinery, PJS joinery, Halo site services , Assured electrical and mechanical, Nicholl Thomas, Sunnybank plastering, D&M windows, AA projects and S&K Brickwork.
To learn more about how you can get involved at the Wirral Foodbank this Christmas please visit- https://wirral.foodbank.org.uk/ and to keep up to date on Sovini Constructions latest CSR initiatives click here – https://sovini.co.uk/news/.