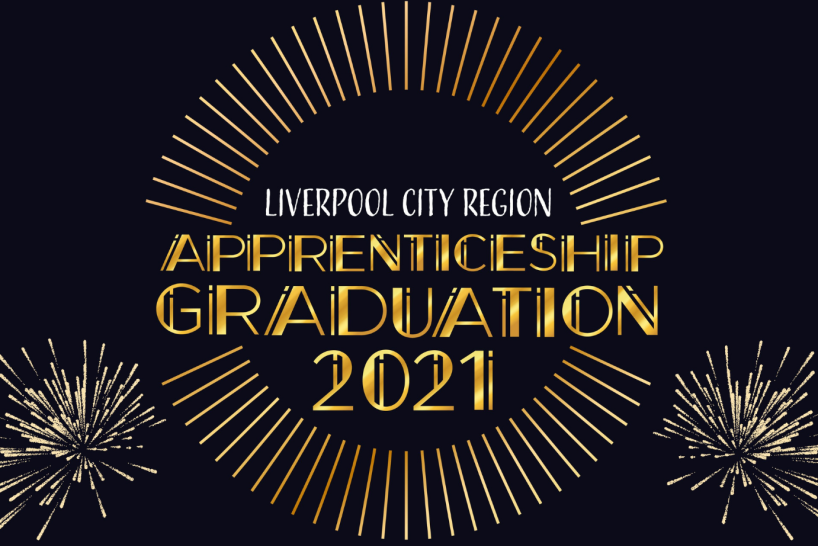 On November 25th, four Apprentices from The Sovini Group attended a special celebratory graduation ceremony in Liverpool's iconic Grand Central Hall.
Sovini Construction Apprentice Joiner Declan Gallagher attended the ceremony alongside Contracts Manager Tony Dolan.
Declan received his graduation certificate from special guest speaker, Olympic Gymnast and legend Beth Tweedle MBE. An inspirational figure, Beth told her story on the night of determination and perseverance.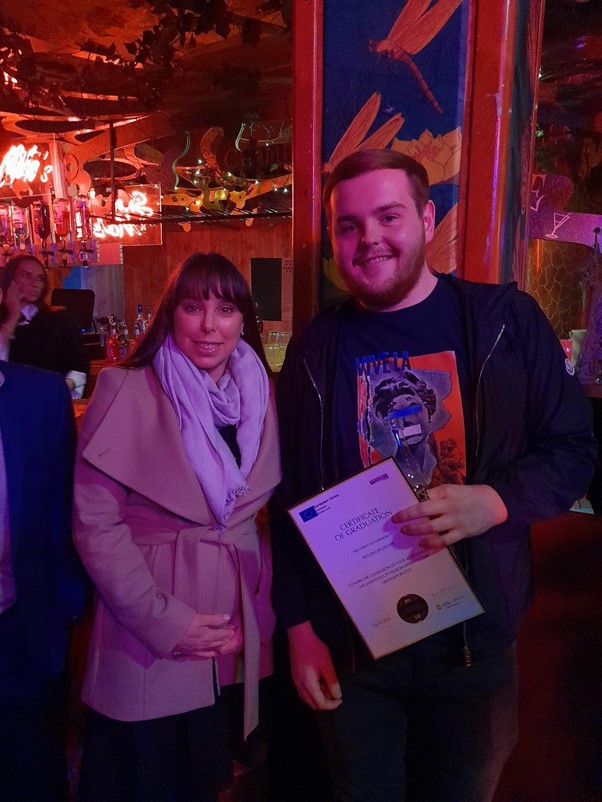 Declan shares:
"It was a privilege to attend the awards. There is no such thing as an average day as an Apprentice Joiner for Sovini Construction. Every job is different, and I really enjoy the variety. Over the course of my apprenticeship programme, I have carried out work on: Joists and flooring, stairs, kitchen fitting, first fix, second fix, and the erecting of roof trusses. I am so pleased to say I have gained my Level 3 in Carpentry and Joinery. The thing I've most enjoyed while working at Sovini Construction is learning a wide variety of new skills that I hope to apply to my future career with them".
Sovini Construction Contracts Manager, Tony Dolan shares:
"Congratulations to Declan on the completion of his Joinery and Carpentry Apprenticeship. At Sovini Construction we promote self-development and key skills required to become the best. Through hard-work Declan has consistently demonstrated that he is now a capable and talented joiner. After a challenging 18 months for so many, that has put huge pressure on the job community, Declan's hard-work and drive has been outstanding to see. He deserved this evening to mark his incredible achievement. Dec, from all at Sovini Construction… Well Done!".
In a year of upheaval and struggle unlike any generation has seen before, the importance of Apprentices and Apprenticeships has risen to new heights. Playing a pivotal role in creating pathways for thousands on their road to new careers with The Sovini Group, the hard work and determination shown by our Apprentice community has been incredible. Through it all, their resilient nature has stood tall, keeping The Sovini Group on the go and adapting in 2021 and beyond.
Being the UK'S Best Place to Work for 2021, Sovini Construction have an ethos to create opportunities and change lives. We truly believe that our Apprentices and Apprenticeship Programme are vital for creating those opportunities and career-paths in the Northwest. We are pleased to offer award winning Apprenticeship programmes inviting those at the beginning of their careers to join a world-renowned workforce.
At present the Group is supporting over 70 ambitious and forward-thinking apprentices into meaningful careers across a range of industry sectors. Our quality programme is delivered through a mix of on-the-job training and classroom learning. Our team has helped hundreds of people into apprenticeships and supports them all the way through, into their new career. We go above and beyond, providing each apprentice with a bespoke learning programme to ensure they receive the maximum training and qualifications. We are passionate about investing in our colleagues and giving apprentices a platform to develop in their chosen career.
Christina Forshaw, Learning & Development Manager for The Sovini Group said:
"Our Apprenticeship programme offers Apprentices the opportunity to grow professionally and personally in order to build the foundations for a successful career. The Liverpool City Region Apprenticeship Graduation ceremony celebrates the dedication of those apprentice, and we are proud they are being recognised. Well done Declan, for your continued hard work".