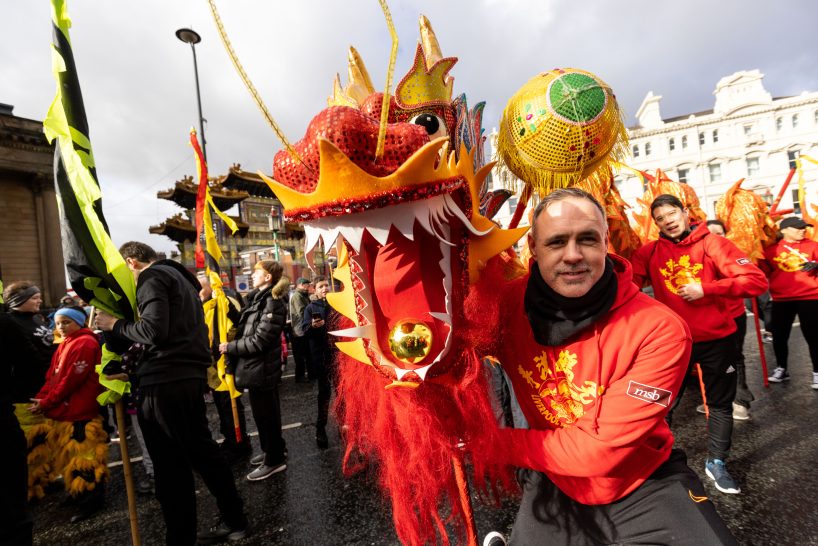 Pine Court Housing Association, in partnership with Liverpool based law firm, MSB Solicitors provided funding to the Hung Gar Kung Fu School for three new lions, ahead of the Lunar New Year celebrations that took place on Sunday.
Emma Carey, Managing Partner at MSB said: "It is massively important to us all at MSB that we celebrate the diversity and culture within our community. We jumped at the chance to be involved in the celebrations on Sunday and look forward to celebrating with our friends from across the city for years to come."
Colleagues from Pine Court Housing Association and Sovini Trade Supplies joined Hung Gar Kung Fu School in a dragon parade across the city centre to celebrate the Year of the Tiger.
Pine Court Housing Association's Senior Housing Officer, Shaun Williams, said: "Lunar New Year is always a significant date in our calendars at Pine Court. Through our Community Development Fund, which is set up to encourage diversity and inclusivity within our communities, we were delighted to support Hung Gar Kung Fu School. We thoroughly enjoyed celebrating Year of the Tiger with our colleagues, customers, and the community this weekend as part of the dragon parade."