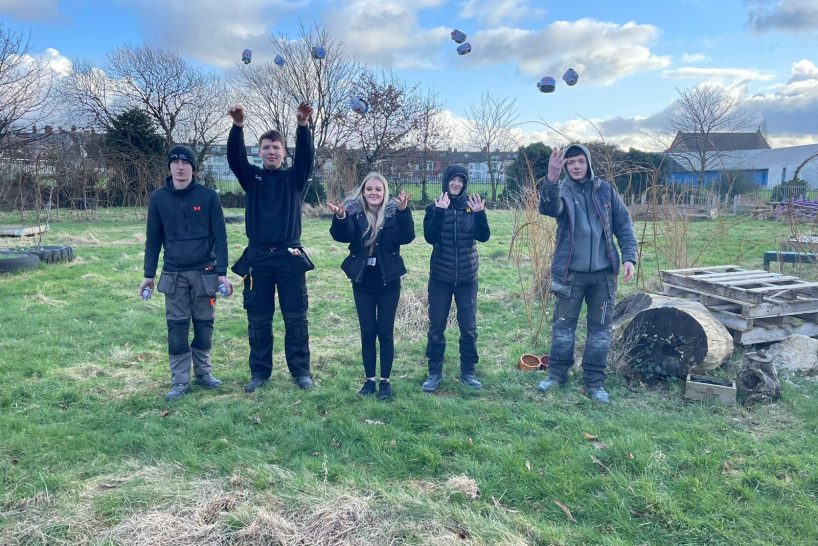 Apprentices from across the Group took part in the Seed Bom Challenge in celebration of National Apprenticeship Week 2022.
The initiative, run by North West Apprenticeship Ambassador Network (NWAAN), has seen apprentices across the region planting seed boms to highlight 'apprenticeships grow skills'.
Lilly Beatham and Olivia Henderson from Sovini Trade Supplies, Max Bounds and Thomas O'Farrell from Sovini Property Services along with Harvey Davies from Sovini Construction, took part in the challenge at Taking Root Community Garden in South Park, Bootle.
Taking Root links community growing, food and health projects across South Sefton, focusing on health, well-being and fun.
The apprentices will return to the community garden over the next six months to see what they've grown.