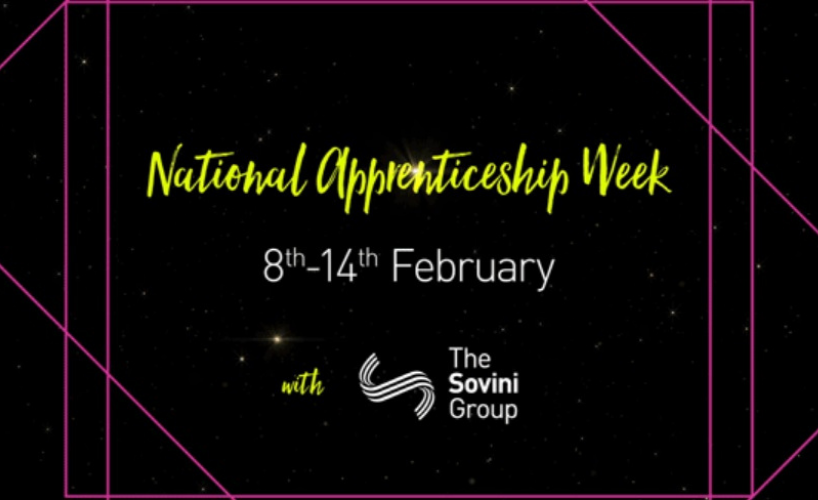 This week, we have been celebrating National Apprenticeship Week across The Sovini Group.
Watch the video below to gain an insight into our apprentice achievements, the training suppliers we have work with, and how the group have continued to execute a supportive and flourishing apprenticeship scheme, despite the challenging climate. We want to thank all of those involved who have contributed to this video.
National Apprenticeship Week 2021 aims to shine a light on the amazing work being done by employers and apprentices across the country. This years theme is 'Build The Future', which couldn't be more relevant to our remarkable apprentices who help to build the future by supporting our local community. 
Here at The Sovini Group, we are delighted to offer such a diverse range of apprenticeships. It is essential that we invest in our future, as this will not only benefit our organisation, but it will have wider benefits for the communities where we operate.