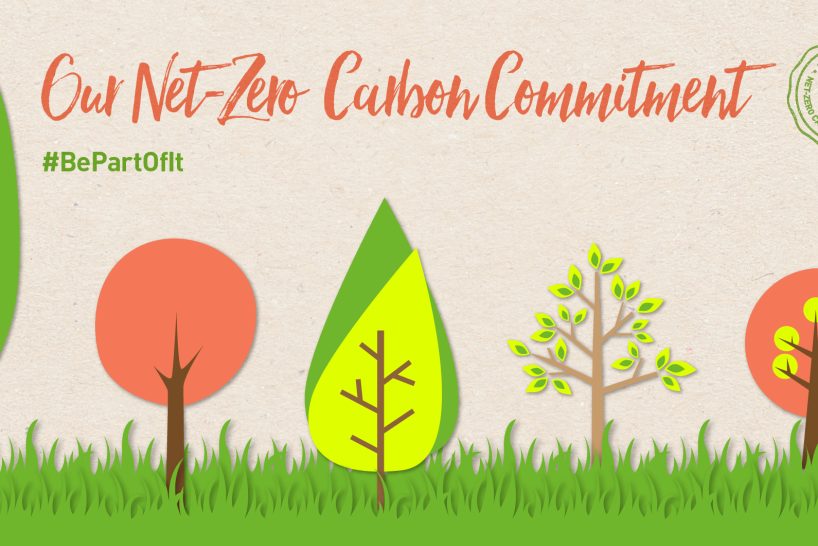 As part of The Sovini Group, Sovini Construction are taking decisive action to tackle the groups collective carbon footprint, with our collaborative goal being to achieve Net-Zero emissions.
Sovini Construction are committed to reducing our carbon footprint through fast adaptation of new technologies, digitalisation of designs and delivery, the recasting of supply chain and procurement models. All of which contributes to the effort of Net-Zero carbon.
The Sovini Group have launched The Sovini Net-Zero Carbon Commitment Campaign, supported by their wider Environmental Strategy. Sovini Construction are committed to contributing to the reduction of the group's environmental impact to improve the wellbeing of our colleagues, clients, communities and beyond.
Managing Director of Sovini Construction, Steve Parrington comments:
"The Sovini Groups Net-Zero Carbon Commitment sets out how, as a Group, we can all change our mindsets to embrace sustainability, so it becomes 'business as usual'. Sovini Construction are committed to environmental sustainability and social sustainability. We are dedicated to preventing environmental and social harm, replenishing our natural systems and renewable resources, and having a positive impact on the communities and environments in which we operate".
He adds:
"Being sustainable is more important than it's ever been, and to have a sustainable business is to have a resilient, purpose driven business. We do more than create outstanding homes, we create communities and that's our purpose. It's more than just a trend for Sovini, it's a mindset".
All Sovini Construction projects undergo a rigorous assessment to ensure that they achieve measurable and permanent reductions in emissions. As well as introducing initiatives to reduce our carbon footprint, we will be introducing a carbon offsetting programme. For every tonne of carbon from our own operations that we emit and cannot avoid, we will invest in projects to reduce carbon emissions by the same amount. This means we can work towards being a carbon neutral business.
Through collaboration with The Sovini Group's partner Sovini Waste Management we have recycled 100% of our waste. This means that we have managed to surpass Waste and Resource Action Programme (WRAP)'s industry best practice goal of 80%.
In addition, Sovini Construction fuel consumption contributes to the Sovini Groups Carbon Footprint. Compared to previous years we have contributed to reducing the carbon footprint by 67%. A contributing factor being that we have successfully reduced the average emission per vehicle over the last year by 6.2%.
John Davies, New Build Contracts Manager adds:
"Sovini Construction has an ambitious new build programme with a diverse selection of tenures across the Northwest. That is why it's crucial for us to take action in decarbonising the build environment, and hopefully inspire others to take similar action. We recognise the next decade of climate change is crucial and it will require deep collaboration across the entire value chain. With a collaborative commitment to change, Sovini Construction will work closely with The Sovini Group in the future to support the net-zero carbon commitment".
Identifying and implementing what is needed to achieve these reductions will be an ongoing process across the entire Sovini Group. A process Sovini Construction are committed to onboarding. We are committed to playing their part in the UK's green recovery.
To read more on The Sovini Groups Net Zero Carbon Commitment please follow the link provided – https://sovini.co.uk/news/our-net-zero-carbon-commitment/.