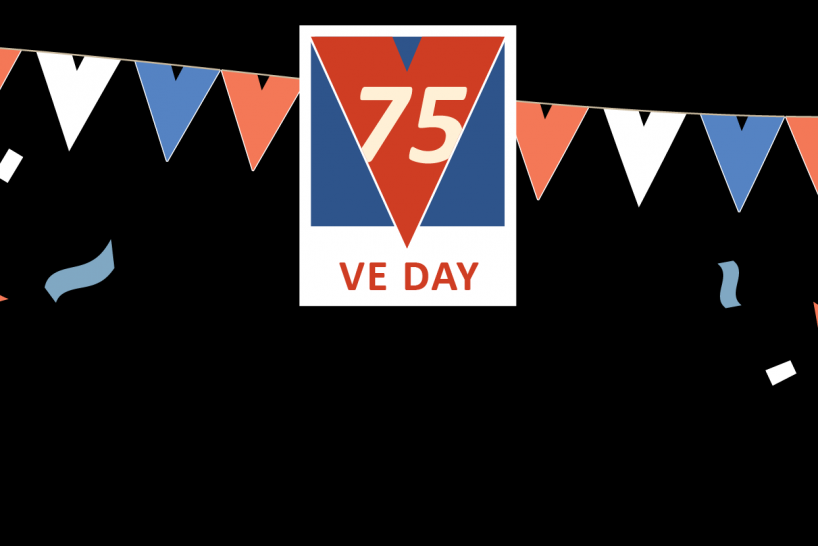 When VE (Victory in Europe) Day dawns on 8th May 2020 it will mark 75 years since the guns fell silent at the end of the war in Europe.
On VE Day in 1945, millions took to the streets to celebrate peace after years of devastating war. While celebrations for VE Day will be different this year, there are still plenty of ways to mark the occasion.
People across the country will be celebrating with a picnic in their front garden or by hosting their own virtual social distancing celebrations.
Commemorate the occasion by downloading our VE Day activity pack which is packed full of delicious recipes and ideas for homemade decorations.
At 3pm, people across the country will gather on their doorsteps to raise a glass, cheer and clap during The Nation's Toast to the Heroes of World War Two. 
Dedicated programmes will also be broadcast throughout the day on BBC One to help you get involved in the celebrations.
11am |The Nation Remembers
A poignant two-minute silence will mark the 75th anniversary of the end of the Second World War.
2.45pm | The Announcement of Victory
Winston Churchill's historic speech will be broadcast – providing a fascinating insight into what the public will have heard on that significant day all those years ago.
8pm | The People's Celebration
A special programme celebrating VE Day will see some of the UK's biggest stars including Katherine Jenkins and Beverley Knight sing a rendition of the iconic 'We'll Meet Again', by Vera Lynn.
9pm | The Queen's speech
The Queen will be giving a special address to the nation at 9pm on 8th May – the exact time that her father, King George VI, spoke to the UK 75 years ago, on VE Day.