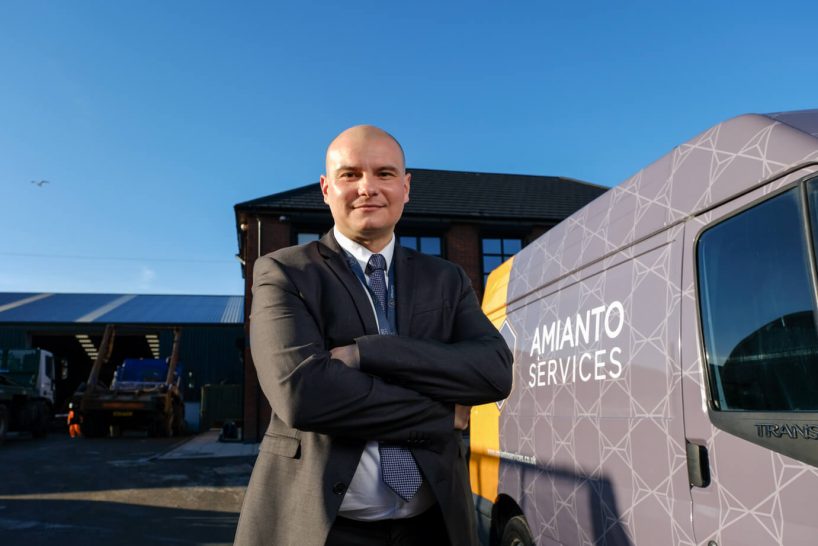 Firstly, hello and welcome to my first blog.
With the launch of the new group site Sovini.co.uk, and our place within this exciting new chapter, I wanted to start engaging with you and tell you more about us and what we do.
Who are we?
I'll start by giving a little background into Amianto Services and myself, then tell you what we've been up to recently.
Amianto Services was formed 2017 and we are one of the North West's leading experts in all things asbestos. We provide a full range of asbestos removal and disposal services that include:
AIB removal
Asbestos Removal
Asbestos cement Removal
Garage Removal
Asbestos Garage Removal
Licensed Asbestos Removal
Asbestos Solutions
A little about me!
Well, from a Business Studies background, I begin my Asbestos career in 2001 as an Asbestos Removal Operative. Over the past 20 years I've built my experience in licenced and non-licenced asbestos removal through roles ranging from Supervisor, Contract Manager, Operations Manager and to my current role as Managing Director.
Already a leading and well-respected asbestos removal company, my aim for the future is to continue to grow, expand our reach and capitalise on the undoubted potential this company has.
What have we been up to recently?
In the last month or so, our services have been required sectors that include education, health and housing and taking us to Lancaster, Manchester, Liverpool, Wigan and beyond.
We received 100% in our customer satisfaction survey for April, something we're proud of, going that extra mile to ensure satisfaction from our customers in the work we undertake. For us, it's not just about completing the job at hand in a timely and quality manner, it's about ensuring our customers are satisfied with the service we provide, the job we do, the timely manner, the whole package.
On the back of this, our work in Shrewsbury at the end of April was audited by ACAD and ARCA, then we received a HSA visit to a job in Wigan. The feedback was positive from all and we were successful in the audits.
I'd also like to say how proud I am that the Sovini Group, the group Amianto Services belongs to has, for the second year running, won Best Place to Work 2021 in the Large Company section.
What you can expect
In the coming months my aim is to provide some updates into what we're doing and have been doing, provide some helpful insight into asbestos and give you our views on good practice in our world.